Jacques Villeneuve Brickyard 400 - Nascar
To finish up with the Brickyard 400... a great photo of Jacques Villeneuve on Saturday. :-)
Looking good JV!




July 26, 2010

Jacques Villeneuve did finish the Sprint Cup Brickyard 400 29th. Woohoo! Good stuff eh. :-)
A great race and although JV's #32 ride was not as fast as he would have liked, he did a great job. If you ask me, he should be the #32's permanent replacement to finish the Season.
The race coverage on TSN made me miss the Speed TV guys. A totally different perspective.
My heart goes out to Juan Pablo but kudos to McMurray and of course Ganassi. History was made and it will only make the Brickyard 400 a more popular ant the must have crown for anyone racing in Nascar's Sprint Cup Series.
Well, Monday's are slow days for Nascar news but a busy day for me and my day job. I'll be Adobe programming for most of the day to clear off my desk.
Lunch at Scarolie's and dinner at Anis and Marjolaine tomorrow. Finally, some time away from the office.
Have a good one JVistes, and Thank You Jacques Villeneuve for making a Nascar race even better.
---


July 24, 2010

Oh yes! Jacques Villeneuve has qualified for Nascar Sprint Cup Brickyard 400.



Seriously, I was a nervous wreck by the time he hit the track. Can't imagine what was going on in his head but he kept his cool despite the track temperature being over 120 American degrees. :-)
Qualifying at the Brickyard is nothing easy. With fingers crossed, while JV sat on the 'bubble', I prayed "Make the rest hit the Wall". The Go and Go Homers were all loose but Jacques held on and pushed his #32 ride to its limits. The Team decided not to do the other Lap. That made me yell out loud but all's well that ends well. Jacques was fast enough!
He starts on lonely Row 22, alone. I think that's the best place to start if you're not in Top 20. We'll see. Just can't wait.
And to make things better, My Carl has a fresh haircut and Juan Pablo won the Pole. Woohoo, an ex-open-wheeler at the head of the pack and one of the all time best at the very end. Reminds me of his incredible win at the legendary track in the Indy 500.
Have a wonderful evening people.
Kiss the bricks!


AM

We're about 2 1/2 hours away from Jacques Villeneuve's attempt to qualify in Nascar's Sprint Cup, Brickyard 400.



It's partly cloudy and should be a hot muggy day in Indianapolis but so far, no rain on radar for the qualifications at 10AM.
Practice was what it was, all that matters today is qualifying. It will be fun to watch and fans around the Globe will be watching or following any way they can. Go JV Go!
The good news is, Indy is home of Braun Racing so whatever needed to be done to the car that was possible, certainly must have been possible. The reality is, Jacques can only do his best which means, the best has yet to come. :-)
I haven't slept much and I need some Tim Horton's but I read a nice article from a local Fort Wayne, Indiana newspaper... good stuff,
15 Years Later, 500 Champion Returns...

Although by now, most Jacques Villeneuve fans have listened to the Audio of the Nascar Press Conference at the Brickyard I put up earlier today, a picture is worth a thousand words. ;-)
It's worth watching the video... JV looks great albeit a bit nervous. You can't blame him though, some of the questions were unexpected. It's time for the press to focus on Nascar. :-)
Kiss the Bricks JV!,
The Video of the Villeneuve Press Conference for the Nascar Sprint Cup Pre-Race, Brickyard 400,

Nascar Pre-Race Press Conference - Jacques Villeneuve Brickyard 400

Jacques Villeneuve - Brickyard 400 Press Conference Audio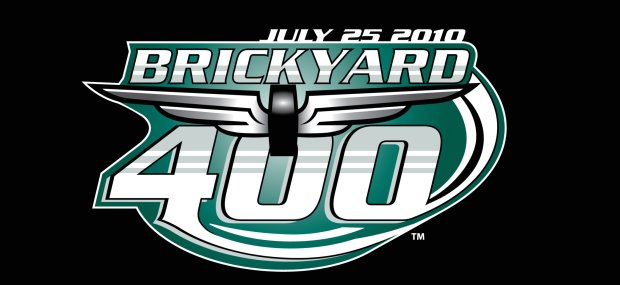 Oh Yes! The Show has begun...
As most if not all Jacques Villeneuve fans know, he'll be racing in Nascar's Brickyard 400 this weekend.



While most of the International Press goes round and round with the other JV news, jvistes/jivistes around the Globe will be focused on Nascar racing at the Brickyard this weekend.
Practice is on Friday and will be aired on Speed TV. The Qualifications on Saturday and Raceday coverage will be on ESPN2.
The Haulers started moving into the Brickyard earlier today and most drivers and Teams arrive tomorrow. Jacques will be busy starting the Nascar Media Press Conferences off on Friday... He's the first conference at 11AM.
Nascar loves to please their fans so continue e-mailing in your Favorite Nascar driver votes for JV.
Nascar listens. :-)
Let's hope Mother Nature listens to my prayers for great weather for qualifications. Once that's done, it will be time to watch some sexy bumping and grinding at the legendary track.
Oh Yes!
In the meantime, let's see what the big boyz are saying about the upcoming race,


Kiss the Bricks!